Conveyor Belt Metal Detector
Advantages: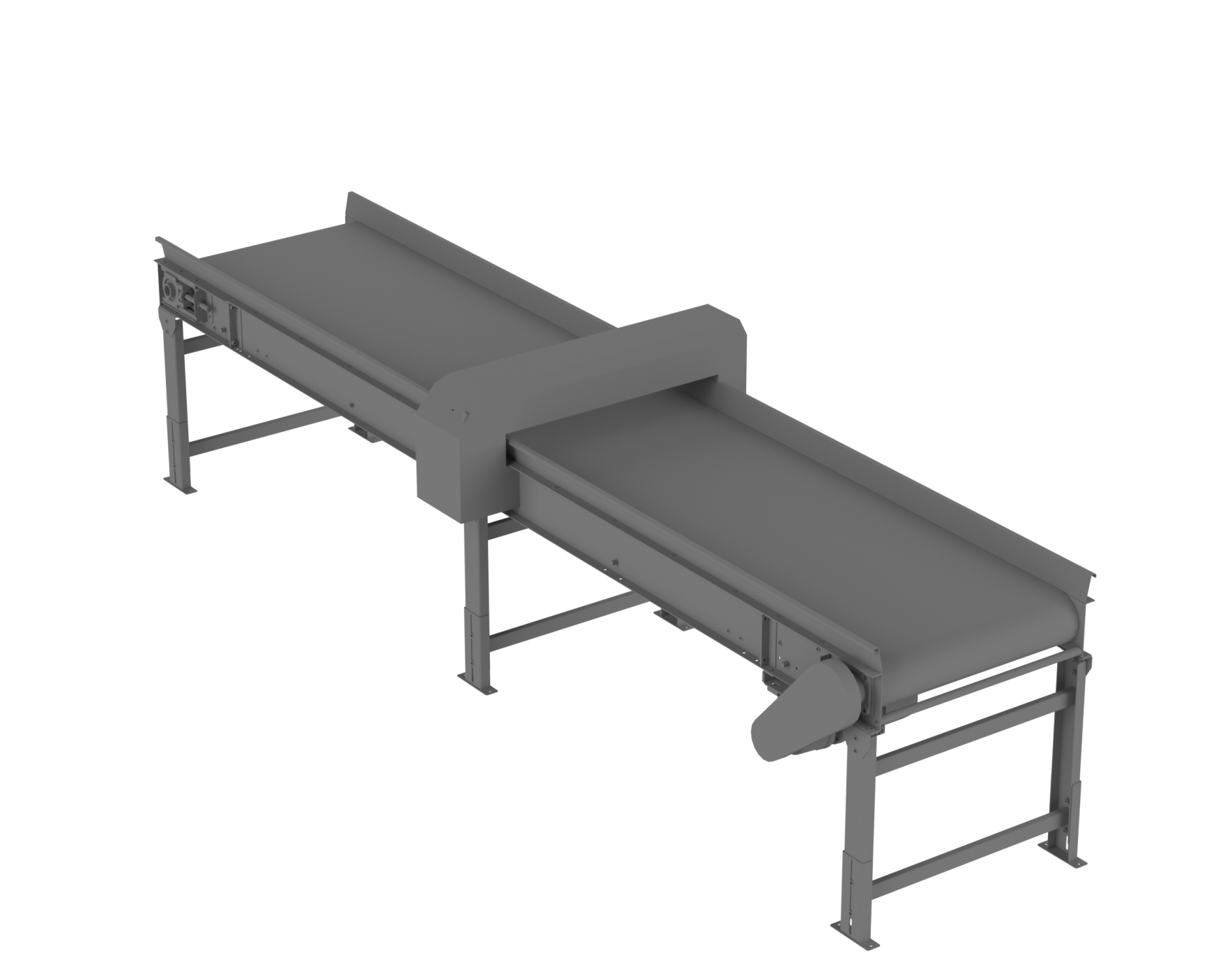 Conveyor belt metal detector
An industry metal detector is installed on a conveyor belt. It is used to detect and reject any kind of metal foreign matter from the processing line. It can be used for either raw or cooked material production lines. Even the minimum filings are rejected. Some processes may require manual removal.
The belt conveyor detector is characterized as a simple machine for continuous operation. Reliable and with low maintenance. Our conveyor metal detection systems are designed to meet customers' requirements and budgets. The metal detector detects all types of metals, including ferrous, non-ferrous, and difficult-to-detect stainless steels contamination, Proven tunnel metal detector technology provides excellent stability and sensitivity thanks to optimized electronic and mechanical integration. The solution combines a high-performance metal detector with a suitable conveyor system. It provides advanced rejection and inspection solutions for food processing applications. The metal detector has adjustable sensitivity and detection levels. It ensures reliable protection against machinery damage.
Whether you need a
space-constrained solution
, an
individual solution
, or a customized
material handling system
that can be easily modified as production requirements change.
TG Machines
can provide industrial solutions that are fit for your installation. 
Application:
Download technical data sheet