Steel Platforms
Advantages: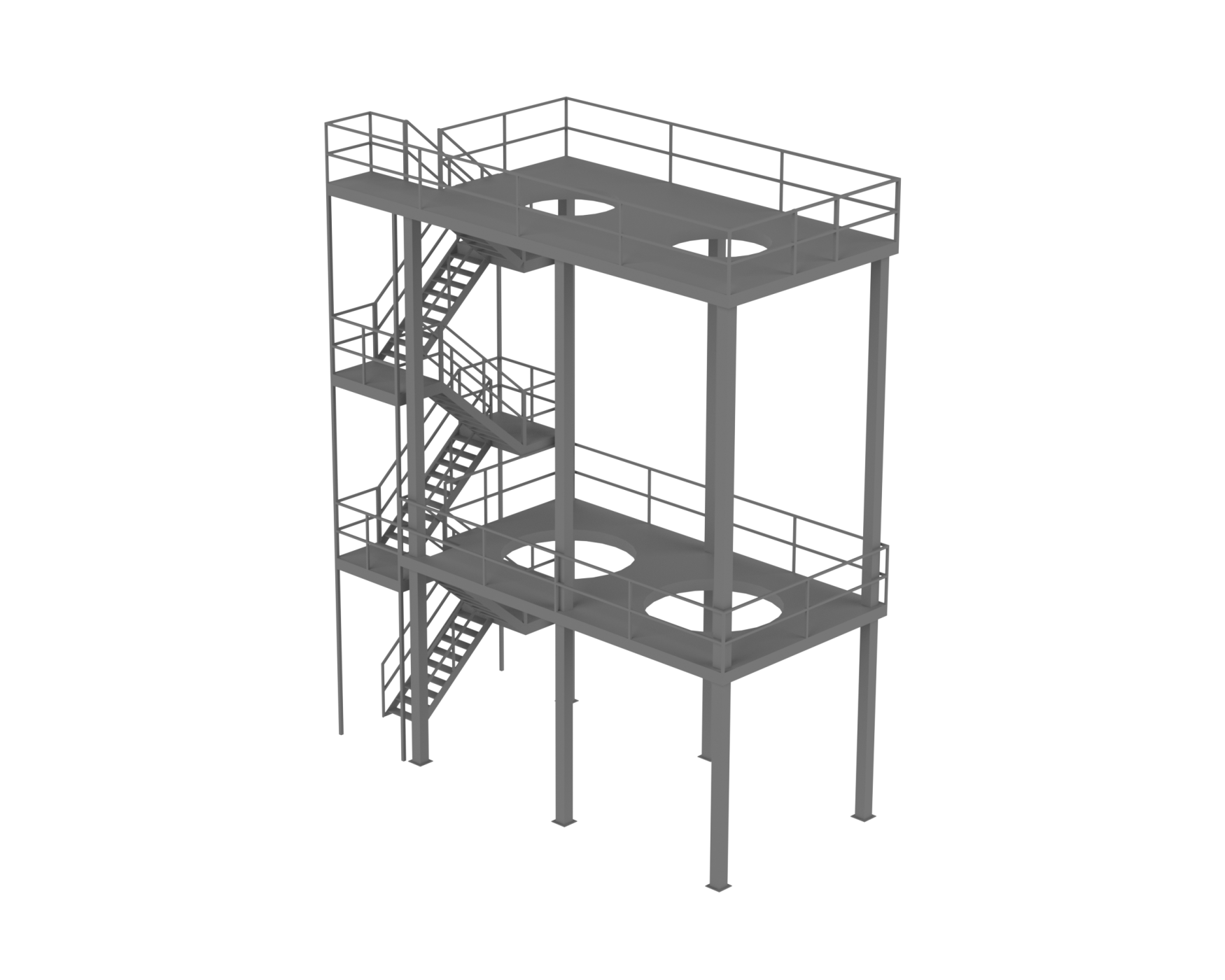 Structural steel platforms supplier and manufacturer
TG Machines is specializing in building different types of steel industrial platforms. Stand-alone, or adjusted to the existing machine or machines. Light or heavy-duty work metal platforms resistant to corrosion. We design and manufacture various types of platforms which comply with health and safety regulations and different standards. Platforms have to comply with a number of conditions for strength and stability. They cannot transmit vibrations to other elements of construction. We can design and fabricate tailor-made solutions according to individual requirements and different norms. The biggest steel platform was made for three-stage waste heat evaporators. 
The platform can be made of carbon steel, stainless steel, galvanized, or powder-coated steel. Powder coating is available in any color of choice from the ral palette. Before the production of each platform, appropriate calculations are performed in order to optimize production costs, while maintaining high safety and durability. Our engineers can perform FEM calculations of the platform and guarantee that construction will be safe. We need to know the required load on the platform. The main dimensions of the platforms should be indicated, used space, and height. Steel platforms are almost always custom designed. TG-Machines is executing orders provided by customers. We manufacture platforms with barriers, supports, handrails structures equipped with stairs and ladders, platforms fixed to walls, access, and suspended platforms. All equipment platforms delivered by us are easy to install and easy for further maintenance.
 If you need more information about the platforms, please contact us via the contact form on the last tab or by e-mail or call us.
Application:
Download technical data sheet