Tubular Screw Conveyor
Advantages: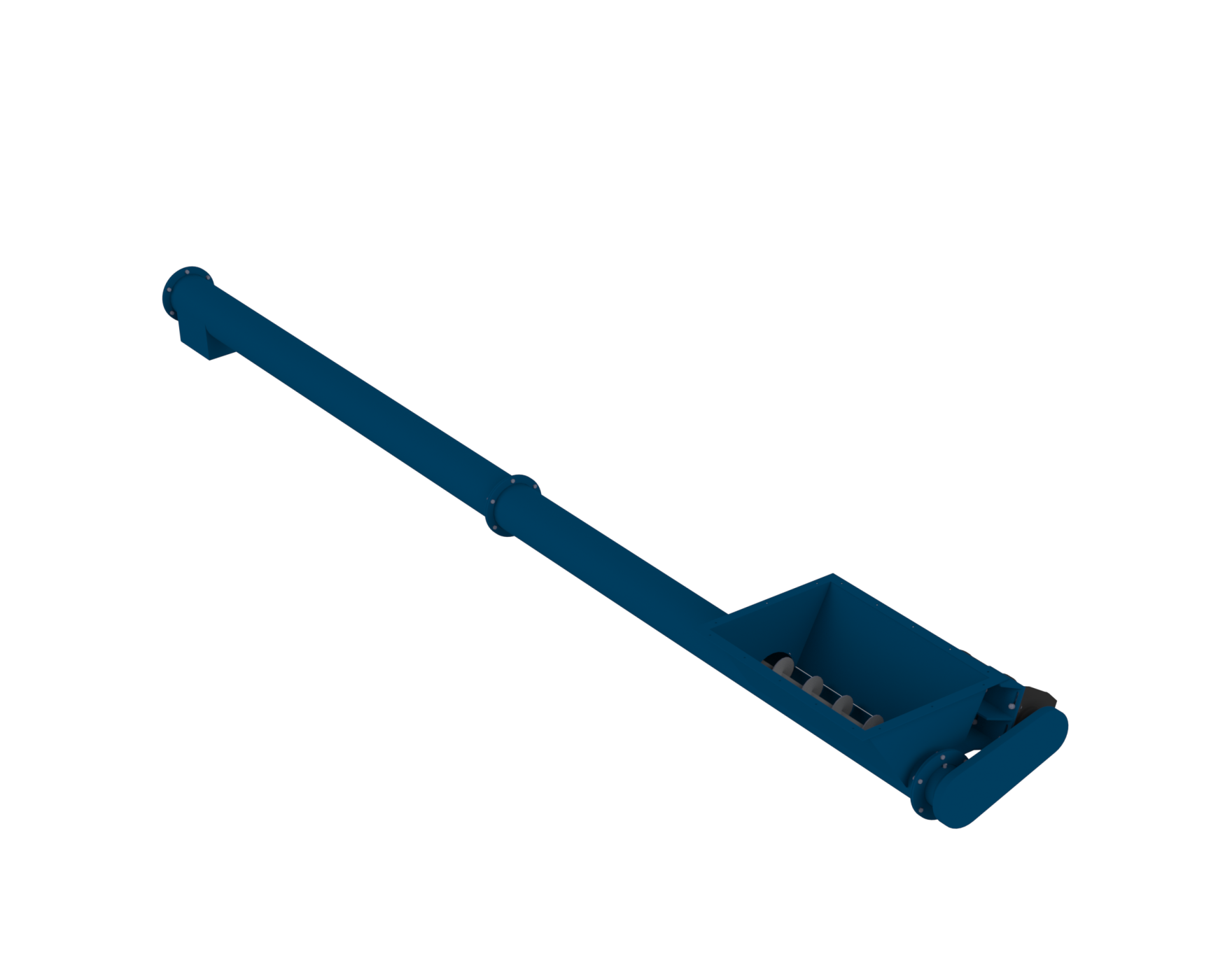 Tubular screw conveyor for bulk materials
The tubular auger system is very versatile. Screw conveyors are manufactured from stainless steel with a surface quality suitable for each application. The production of prefabricated elements is carried out on machines that guarantee a perfectly smooth surface, thanks to which material residues are reduced to a minimum. Tubular screw conveyors consist of a chute provided with at least one inlet and outlet. An end plate at each end of the tube and helical bolts are welded to the center tube with a coupling sleeve at each end. Tubular screw conveyors are equipped with a gear motor suitable for each application. Depending on the handled material, tubular augers are available in light or medium heavy-duty design.
The function of the mechanical feeder
The tubular screw conveyor offers a variety of solutions for conveying or feeding loose or granular materials. They are suitable for applications where all contamination of the processed material must be absolutely avoided, and where absolute cleanliness and excellent corrosion resistance are required. In particular TG-Machines, tubular screw conveyors are used in environmental protection technology, in flour and fodder milling, in food processing and packaging, in plastics and chemicals, as well as in the pharmaceutical industry.
Features of screw conveyor
304L, 316L stainless steel design
S235JR carbon steel material
Variable speed drive
Drive unit: coupling, chain, and belt transmission
Overflow hatches
Inspection hatches
Increased pitch flight in outlet zone
Shaft seals
Augers with different design features
Bearing assemblies suitable for each application
Screws accurately balanced
Hanger bearings appropriate for each application, self-lubricating on request
Variable pitch welded on center pipe flights
Application:
Download technical data sheet