Twin Screw Conveyor
Advantages: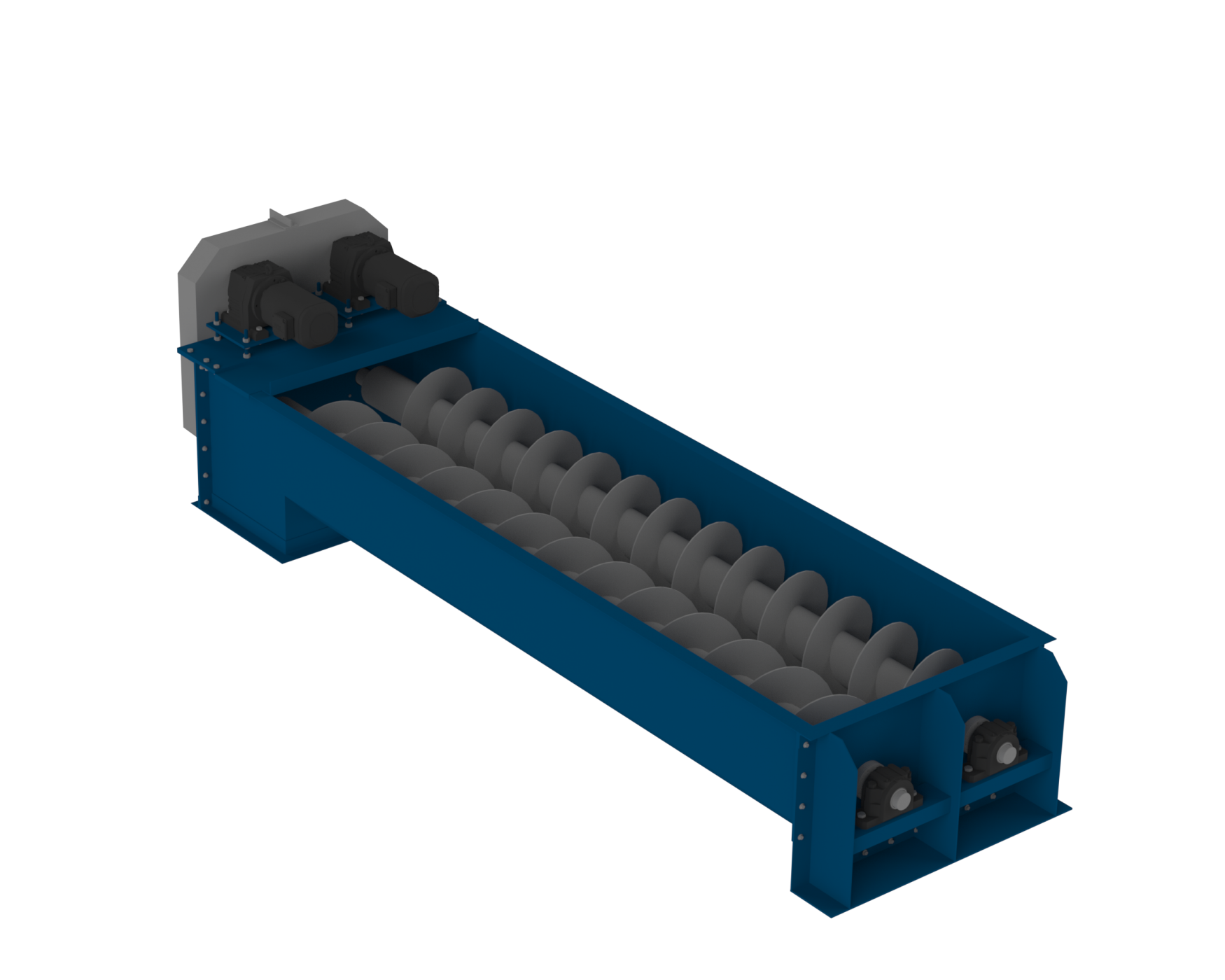 What is a twin screw conveyor?
Twins screw conveyors are inexpensive, easy-to-maintain conveying equipment with low capacity and relatively short transport distances. They are mainly used for loose and granular materials of a loose nature and are usually closed to prevent dusting. The conveyor trough is made in the shape of the letter W. It consists of four bearings seats, shafts, flights, bearing housings and driven equipment, etc. Shafts and screw flights are welded to the center pipe. Rotations are initiated by the engine, and then the material is transported along with the auger conveyor from the inlet to the outlet. Screw augers look similar, but they vary due to the properties of the processing material. Material can be hot, cold, wet, fatty, or dry. Design is made in order to achieve the best possible capacity of the machine. The machine can be custom-made according to customer requirements. Different options are available: variable pitch of the flight, additional inlet, outlet, etc. The feeder conveyors can be made from carbon steel or stainless steel.
Conveyors for animal by-products processing are divided
Raw material handling
Process conveyors
Press-cake handling
What are screw feeders used for?
Screw conveyors are used to transporting bulk materials from almost any position (vertical, horizontal, or at an angle) and are one of the reliable methods of transport. The screw conveyor consists of a pipe with a welded steel strip formed into a continuous spiral, which is called flight.
What are the types of screw conveyors?
Division based on the flow path: horizontal, vertical and inclined screw conveyors. Other types of augers are live bottom screw conveyors and shaftless augers. They can be made of stainless steel or carbon steel.
Features of twin auger conveyor
Twin-screw feeder
Very small footprint
Only a few moving parts
Durability and reliability
Bin on hopper
Effective discharge of material
Application:
Download technical data sheet