Cyclone Separator
Advantages: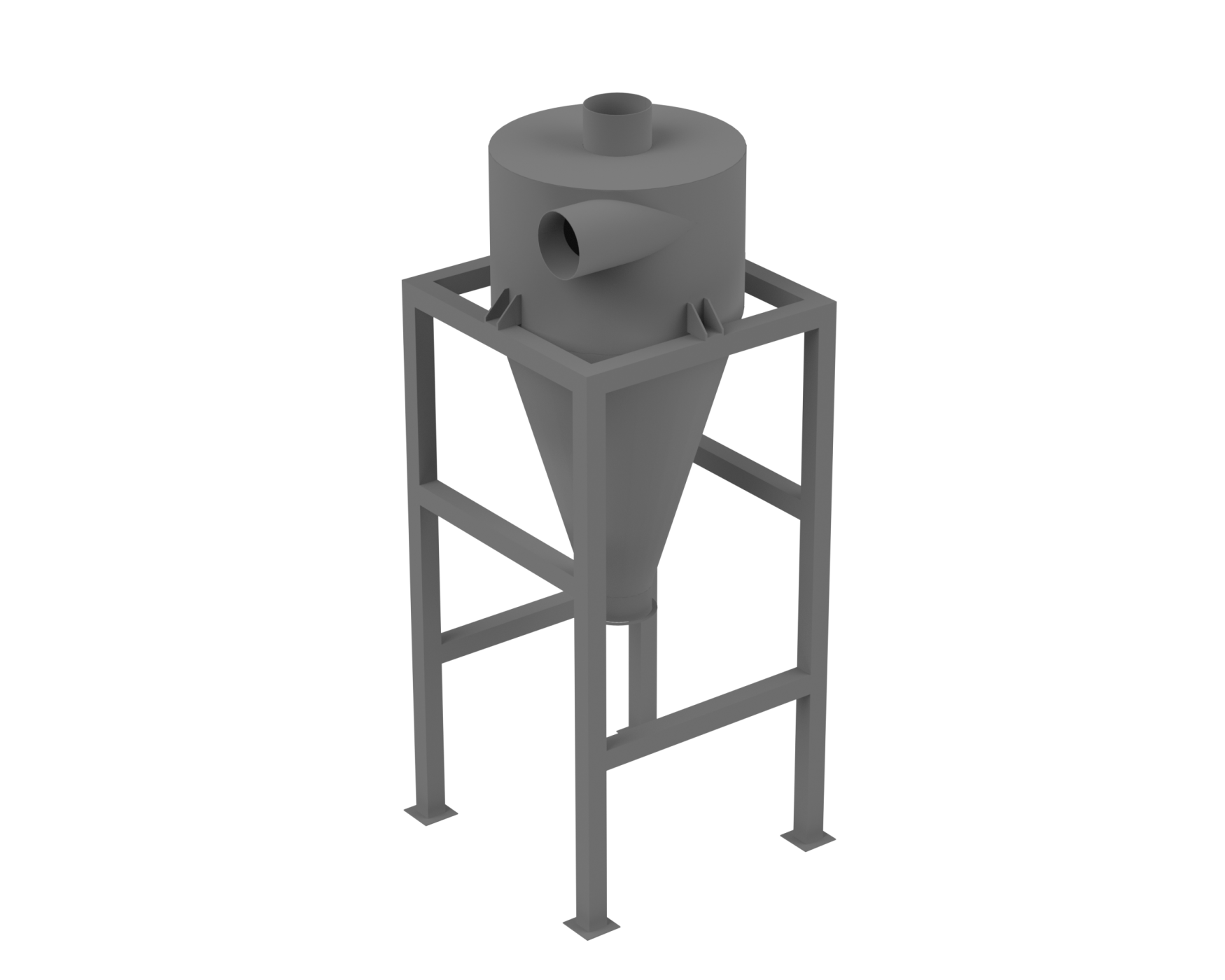 How does a cyclone separator work?
Cyclone is a type of dust collector for cleaning the gases from solid particles. Contaminated dirty air enters continuously to the cyclone through the tangential inlet with high velocity and swirls in a cylindrical chamber. It works similarly to a centrifuge. Heavier particles from the dirty flue gas are thrown outwards by centrifugal force. As a result of rubbing against the walls of the cyclone, they lose speed and fall under the influence of gravity. Inside the cyclone separator chamber, a spiral vortex is created, and cleaned air flows up through the centrally placed channel.
High-efficiency cyclone separator
Cyclone dust separators can be used for the separation of particles from gases at high temperatures or dealing with aggressive gases environment where wet scrubbers or bag house filters cannot be used. The maximum separation efficiency of the cyclone should go together with reducing the pressure loss. Cyclone design provides a reduction of dust in the air to approximately 100 mg/Nm3, depending on the particle size. Separators are used for collecting different types of contamination. Cyclone dust separators are cheap devices. They are often used as a pre-treatment before the flue gas enters the fine filtration stage. Fish meal and meat rendering plants require a dust extraction process.
Advantages and disadvantages of using a cyclone separator
Cyclone separators are easy to install, maintain, and they have no moving parts. Maintenance and operating costs are low. Removed particulate solids are collected and separated when they are dry. Cyclone units take very little space. Particle separation efficiency can achieve 99%. Standard models of cyclone dust separators are not able to collect particles that are smaller than 10 micrometers in diameter. They are unable to handle sticky materials. 
Application:
Download technical data sheet