Frozen Meat Grinder
Advantages: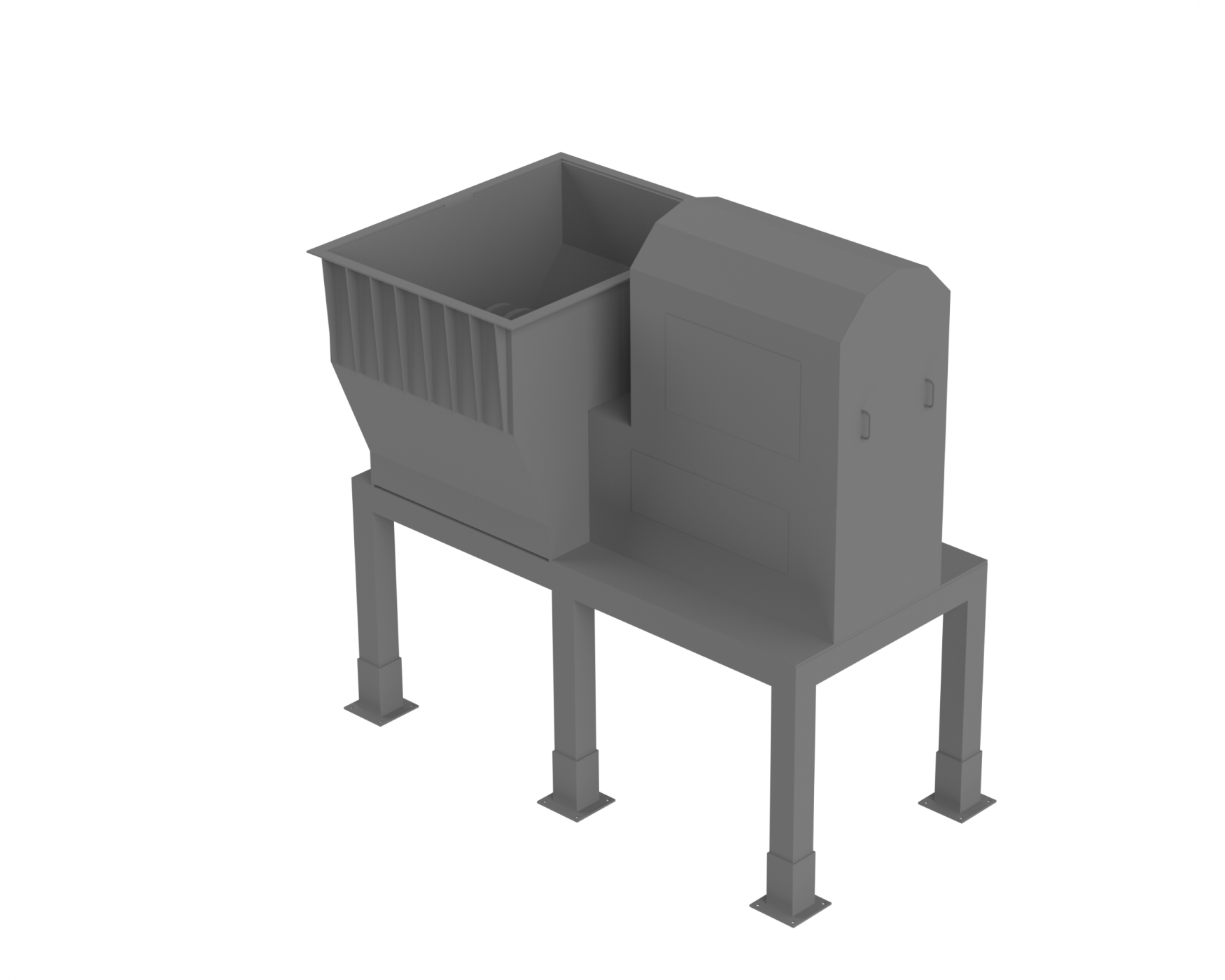 How does a frozen meat grinder work - working principle
The grinder consists of a steel housing, frame, and a single rotating shaft, which is rotated by a robust motor and gearbox. Construction of the drive unit ensures extremely high torque. On the rotor, specially designed knives are mounted, which can grind and crush easily. The shaft with knives is supported from both ends by heavy-duty bearings. The machine is rotating and crushing products thrown into the machine.
Characteristics of a frozen block crusher
Machines are designed for durable applications in the rendering industry, pet food processing plants, and before frozen grinding equipment. The crusher can be applied for crushing poultry by-products, cattle, and different types of frozen meat grinder without the bones. The capacity of a single shaft crusher can reach up to 15 tons/hour. Whole euro pallets of frozen material can be crushed. Construction of the cutting chamber of the machine is designed to deal with large blocks of frozen meat. Hided motor and gearbox ensure good hygiene during the raw material crushing. The crusher claws are made of hardened material. The machine is designed for low costs of utilization and maintenance. It has only a few wear parts. The machine is made from stainless steel. It can be equipped with infeed and discharge systems, frames, and other necessary equipment. Each machine is prepared individually according to the customer's requirements.
Industrial frozen meat crusher features
Effective crushing
Constructed from thick stainless steel plates, AISI 304
Oil cooled robust gearbox
Crusher claws are made from hardened material
Reliable and rugged construction
Low costs of operation and maintenance
Only a few wear and spare parts
Frozen block dimensions: 1200 x 1000 mm
Heavy-duty drive unit
Suitable for a wide range of performance
Easy cleaning
Energy-efficient motor
Feed hopper and discharge hopper for request
The capacity of up to 15,000 kg/hour
If you require more information about the available solutions, please contact us via the contact form on the last tab, by e-mail, or call us.
For more technical information, please download our technical data sheet.   
Application:
Download technical data sheet